Think Utah: Weekly Guide 7/29/2021
Posted by Taylor Keyes on Thursday, July 29, 2021 at 10:45 AM
By Taylor Keyes / July 29, 2021
Comment
Think Utah: This Week's Featured Listings & Your Guide to Outdoor Entertainment
Upcoming Outdoor Events & Live Music Performances
2155 Red Butte Canyon, Salt Lake City, UT 84108
From July 30th - September 30th, 2021, experience an oasis of relaxation in the foothills of Salt Lake City, UT, where Red Butte Amphitheatre features musical performances by artists such as Jason Isbell, Ballet West, Counting Crows, Kenny Loggins, Billy Strings, and so many more.
"Situated in the foothills with picture-worthy landscapes in every direction, this is the venue where you'll want to bring along your picnic blanket, favorite take-out meal, and that Moscow mule set you bought last summer on a whim. Outside food and beverages ARE allowed, but if this is your first time attending a Red Butte concert, keep in mind the venue doesn't sell any alcohol (you are permitted to bring your own, though)." - Visit Salt Lake.
239 S Main St, Salt Lake City, UT 84111
"Located in the center of downtown Salt Lake City with skyscrapers encompassing the surrounding views, The Gallivan Center is a fairly intimate music venue that puts on a free concert every Wednesday from 7:30 p.m.–9:30 p.m. in the summer. The Excellence in the Community Concert Series features local music and has more of a laid-back feel, with a good amount of brass instruments tending to make an appearance. The venue is a peaceful space–perfect for some camping chairs and a full thermos of warm, English breakfast tea. Or you can choose to stand closer to the stage and show off your big band dance moves." - Visit Salt Lake.
OTHER UPCOMING GALLIVAN CENTER EVENTS FOR TICKET PURCHASE:

Guardsman Pass Rd, Park City, UT. 84060
"Distance: 2.8 miles round trip
Elevation Gain: 465 feet
Trail Use: Hiking Only
Loop or Out and Back: Out and Back or Loop
Dog-Friendly: Bloods Lake - No, Lake Lackawaxen - Yes
Parking: The new parking area is right before you get to the summit and the old lot, which now is drop off only, and shared by hikers, trail runners, and mountain bikers who use it to access a variety of trails in the area, so parking can be scarce during peak times as there are only 40 spots. There is also a new restroom provided." - Visit Park City.
"These two pristine lakes are perfect for picnicking and swimming. Bloods Lake is a local Park City favorite, as the trail is relatively easy but does have some moderately steep areas and can get very crowded as it is a very popular hike. But just beyond Bloods Lake, by a mile, you will find Lake Lackawaxen, another dazzling high alpine lake. Since Lake Lackawaxen is a bit further of a hike, you'll get a little more solitude by going the extra mile. Also, your four-legged friends are allowed to swim at Lake Lackawaxen, unlike at Bloods, where dogs must be on a leash." - Visit Park City, Rachel Friedman Elberts.
This Week's Featured Listings:
1238 S 1500 E, Salt Lake City, UT 84105 ||4 beds, 3 baths, 2,814 sqft, $1,090,000
Listing courtesy of Equity Real Estate - Premier Elite Branch
For more info or to arrange a private showing, please send us an email or call 435.962.0710.
972 N Churchill Dr., Salt Lake City, UT 84103 || 4 beds, 5 baths, 4,220 sqft, $2,500,000
Listing courtesy of The Group Real Estate, LLC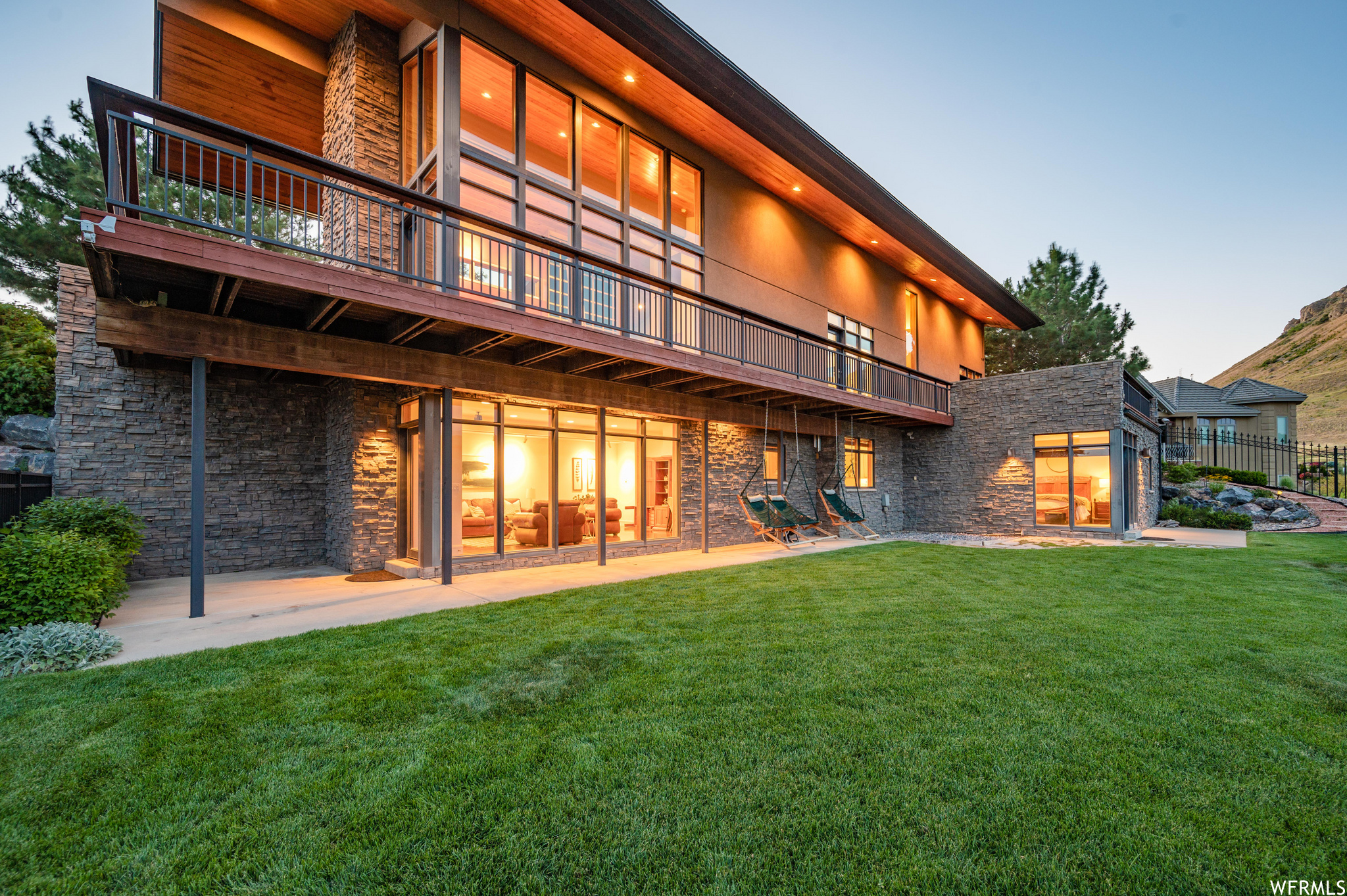 For more info or to arrange a private showing, please send us an email or call 435.962.0710.
136o Empire Ave., Park City, UT. 84060 || 5 beds, 6 baths, 5,093 sqft
Adjacent to Park City Mountain Resort || $685,000 for ⅛ Ownership
For more info about Pacaso and for a list of other properties in luxury destination cities, please send us an email or call 435.962.0710.
HOW PACASO PRICED THIS HOME:
For more info or to arrange a private showing, please send us an email or call 435.962.0710.
ABOUT US
We are Justin Stelly and Taylor Keyes with Think Real Estate Utah. We are excited to expand the Los Angeles-based team, Think Real Estate Group, to the beautiful mountains of Park City and Salt Lake City, Utah.
Real Estate is a career that naturally suits both our personalities and personal strengths. Combined, we are a dynamic team inside and outside of real estate here to be of service to sellers, buyers, investors, and vacation homeowners.
Together, we cover Utah and California being licensed in both states. So whether it's the mountains or the beaches, we are your gateway to having it all when it comes to creating the ultimate home and lifestyle of your dreams.
Please get in touch with us through any of the platforms we have listed below with any real estate inquiries you may have or learn the value of your home, and we look forward to connecting with you.
Phone: 337.303.8075
DRE#: 12108372
Phone: 435.962.0710
DRE#: 02017998